Photography Studio in Newark, OH
Don Pound Studio is a family-owned and -operated photography studio that has been providing customers in and around Newark, Heath, Licking County, Columbus, and Granville, OH with high-quality professional photography services for more than six decades. We specialize in family portraits, student portraiture and group photography.
Our studio is conveniently located in downtown Newark and accessible by residents from throughout the local region.
Capture a Priceless Moment in Time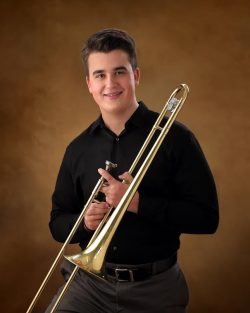 Since 1949, Don Pound Studio has been the premier photography studio in Newark, OH. We're proud to provide each of our clients with high-quality images that capture their inner and outer beauty. Our professionally trained portrait photographer works extensively with each client to pose photographs that are both beautiful and in-line with client expectations. Our studio is fully equipped with a range of professional equipment and gear designed to make your session comfortable, and to ensure that you receive top-notch photographs. We're conveniently open six days a week, so that you can enjoy our high-quality photographic artistry no matter your schedule.
If you're in need of a professional photographer in Newark, OH, look no further than Don Pound Studio. We offer portrait sessions in a variety of styles, including graduation photos, newborn photos, pet photography, engagement photos, family portraits and more. We also perform group photography for events like family and class reunions. Our studio, conveniently located in downtown Newark, is easily accessible for residents of Licking County and the rest of Central Ohio. We're proud of our ability to adapt to the latest technologies and trends while still working hard to meet the needs of our clients. Here are just a few reasons to visit Don Pound Studio for your next photo session:

We've been in business since 1949, delivering decades of experience to each and every one of our clients.

Don Pound Studio is a family-owned and -operated company, always giving you personalized attention and the respect you deserve.

We perform several styles of studio portraiture for individuals and groups of all sizes. From single portraits to entire families, let us immortalize you!

We use the most up-to-date equipment and technology in our studio, ensuring high-quality prints and digital files.
Schedule a Session with Our Photographers
If you're ready to make memories that last a lifetime, schedule a session with the portrait photographers at Don Pound Studio today! We promise you'll love the results.
We offer the finest portraits to all of Newark and Licking County, OH. Give us a call today to schedule your shoot!